Engineer Available Tyre Recycling Plant
Background Introduction of this project:
As the automotive industry is growing in large scale widely all over the world, more and more cars are being produced every year in all countries to meet up with the car markets' needs. In the meantime, with the rapid development of car industries, pollution of the waste tires has been putting forward and waste tire has become a big environmental problem for the public.
To solve the waste tyre issue, we highly recommend the waste tyre recycling to diesel oil with free installation which can recycle the waste tyres into renewable energy like fuel oil.
Raw material can be used:

1. Model of Engineer Available Tyre Recycling Plant:
NO.

ITEM

1

MODEL

PYROLYSIS PLANT

LJ-8

2

RAW MATERIAL

waste plastic, waste rubber

3

STRUCTURE

Horizontal rotation

4

10-HOUR HANDLING CAPACITY

4-5 tons of raw material

5

10-HOUR

OIL PRODUCTION

1.8-2.25 tons of fuel oil

6

WORKING PRESSURE

Room pressure

7

HOST SPEED

0.4r/m

8

POWER

12.0KW

9

COOLING

Water cooling

10

COOLING WATER CONSUMPTION

4tons

11

RATATION MODE

External gears

12

HEATING MODE

Directly heating

13

INSTALLATION(T/H)

Have basis

14

NOISE DB(A)

≤85

15

HOST DIMENSIONS

2200x6000

16

HOST WEIGHT (T)

24

17

DELIVERY TIME

20 days
2. Working process of Engineer Available Tyre Recycling Plant:
First, the raw materials are put into the reactor, and then seal the feeding in door, later start the machine and the reactor will be rotating and heated by coal, natural gas, wood or electricity. When the temperature reaches the degree of 250 to 280, we will get the crude oil, the oil steam will be continuous produced until the temperature reaches 350-460°C; oil steam will flow through oil gas separator, light component will enter the condensers and meanwhile the heavy oil will be discharged automatically into in heavy oil tank. The liquefied part will be condensed as crude oil, and the part which cannot be liquefied will be transferred by the water seal back to the burning chamber to be reused as heating material.
3. End of Product from Engineer Available Tyre Recycling Plant:
NO.

Name

Percentage

Usage

1

Tyre oil

40%~45%

* can be sold directly as fuel.

* can be refine to diesel and gasoline by oil distillation plant

2

Carbon black

37%

* can be sold directly.

* can be refined by carbon black processing machine to make it finer (1500mesh finer).

*can be made into pellet by pellet machine

3

Steel wire

13%

*can be sold directly as steel or iron.

4

Waste gas

5%

* can be recycled to heat up the reactor
4. Installation: We will be in charge of arranging our engineer to go to your place to guide the installation and train your workers how to operate the Engineer Available Tyre Recycling Plant.
5. Land requirement: 300sq meters(10m*30m)
6. Exporting Experience:
| | |
| --- | --- |
| America: | Brazil, Canada, Colombia, USA, |
| Middle East: | Dubai, Iran, Jordan, Saudi Arabia, Turkey |
| Europe: | Albania , Bosnia and Herzegovina |
| Asia: | Afghanistan, India, Malaysia, Pakistan, Philippines, South Korea, Vietnam, Myanmar,Thailand |
| Africa: | Ghana, Mozambique, Zambia |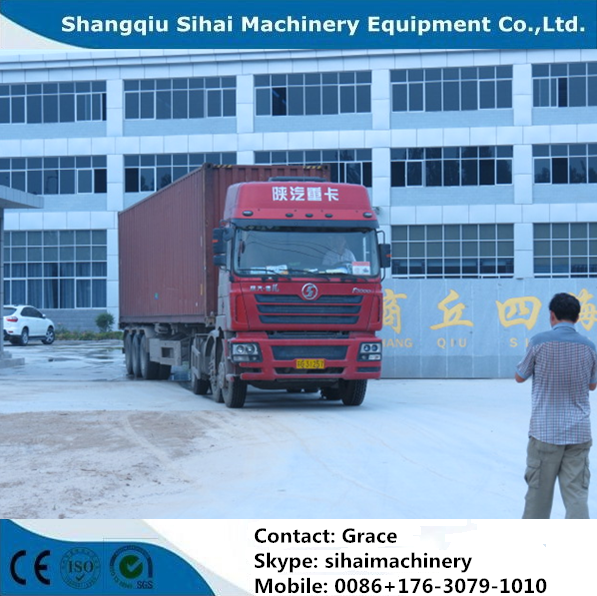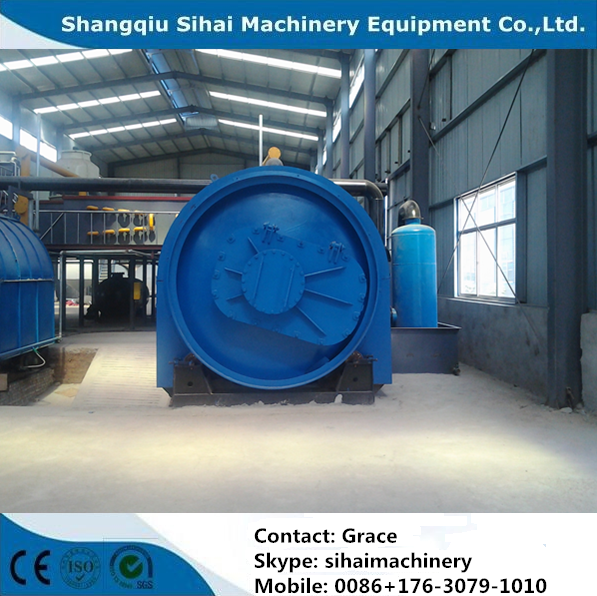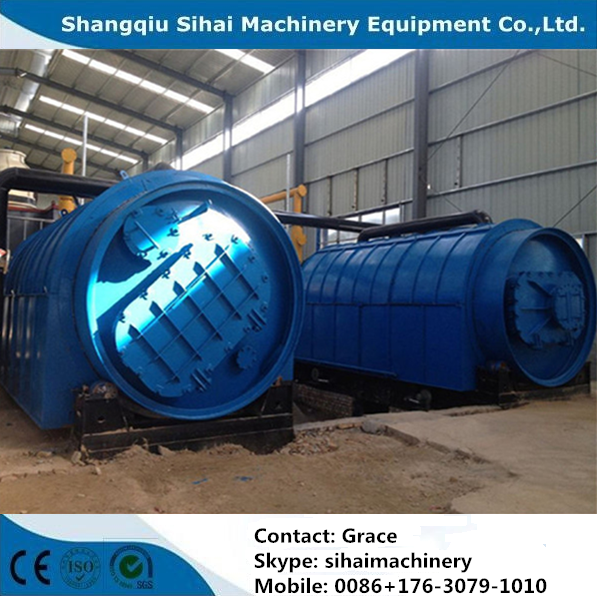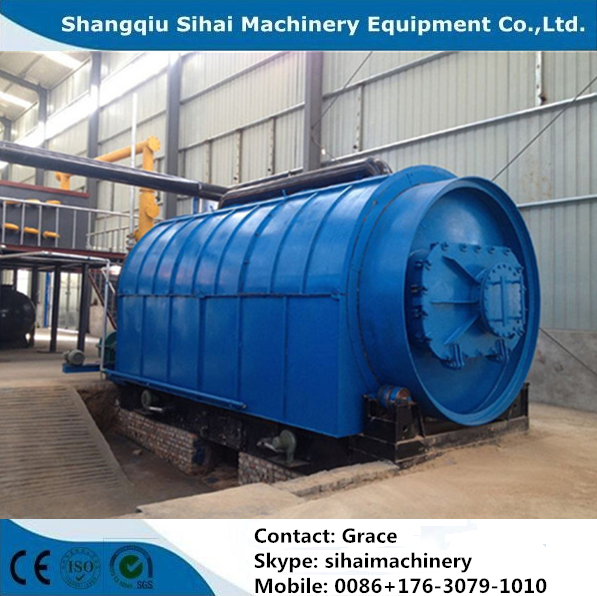 Группа Продуктов : Растительных Отходов Шин Пиролиз